No Spring 2021 Festival
Due to the continuing global pandemic, we have decided to not hold the annual Violet Crown Festival this May. We're disappointed, but we hope that things will be better in the fall and we'll be able to hold some version of our Oktoberfest.
Violet Crown Care Network
We at Violet Crown Community Works are acting as a fiscal sponsor for a new neighborhood group, the Violet Crown Care Committee.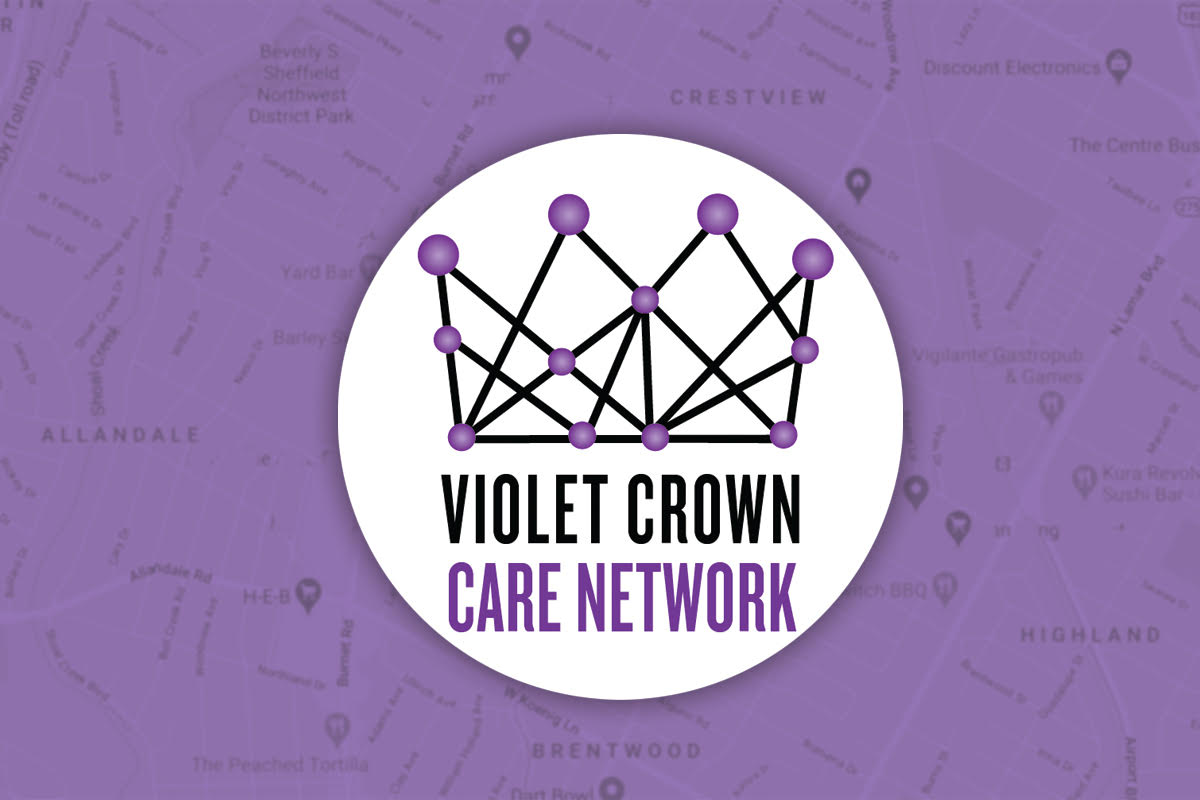 The Violet Crown Care Network was formed by Crestview, Brentwood, and Allandale neighborhood leaders to assist neighbors during the COVID-19 pandemic. They are working hard to provide aid to our community by helping friends and neighbors with grocery shopping, medical care, or other essentials people may need.
There are a lot of ways to reach out to them. Whether you need support or want to help out, they want to get in contact with you.
Donations
If you are in a position to help via a financial contribution, we are taking donations specifically to support the Violet Crown Care Committee. Money raised here will go to help people in the local neighborhoods directly affected by this pandemic, including
Purchasing HEB gift cards to donated to neighbors who have been affected financially by COVID19
Purchasing gift cards from local restaurants providing take out and delivery, and donating them to to healthcare workers at hospitals.
Donations are through our 501(c)(3) non-profit and are tax-deductable. You'll get a tax receipt from the PayPal Giving Fund after submitting, and you'll have all of our thanks.