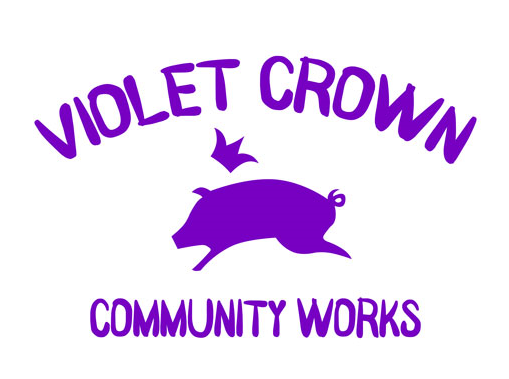 Violet Crown Community Works is a 501(c)(3) nonprofit organization based in Austin, Texas, helping build and sustain community in Brentwood and Crestview by supporting neighborhood enhancement projects.
For more information about VCCW, contact Bradley Linscomb, President, president@violetcrowncommunity.org or PO Box 66461, Austin, TX 78766.
Ways to Donate
You can donate through the PayPal Giving Fund:
You can also support us by choosing us as your sponsored charity to get 0.5% of you purchases through smile.amazon.com.
In addition to the annual Violet Crown Festival in May and the Violet Crown Oktoberfest, VCCW also has sponsored art projects in the community. These include:
Board Members
Nancy Barnard (President)
Ben Combee (Treasurer & Webmaster)
Bradley Linscomb (Secretary & Past President)
Angie Ward
Lori Gieger
Sue Minear
Mike McChesney
Anne-Charlotte Patterson
Billy Tweedie
Previous Festivals