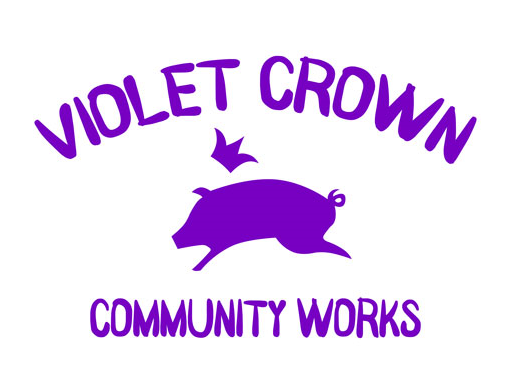 Violet Crown Community Works is a 501(c)(3) nonprofit organization based in Austin, Texas, helping build and sustain community in Brentwood and Crestview by supporting neighborhood enhancement projects.
For more information about VCCW, contact Bradley Linscomb, President, vccwpresident@yahoo.com or PO Box 301325, Austin, TX 78703
In addition to the annual Violet Crown Festival in May and Violet Crown Arts Festival in December, VCCW also has sponsored art projects in the community. These include:
Board Members
Bradley Linscomb (President)
Sue Minear (Secretary)
Ben Combee (Webmaster & Treasurer)
Angie Ward
Lori Gieger
Mike McChesney
Ali Thompson
Previous Festivals
All content Copyright © 2017 Violet Crown Community Works. All rights reserved.
Photos Credits:
Jennifer M. Ramos
, Ben Combee, and Jean Graham.